Welcome to Parvin Animal Clinic Your Hometown Veterinarian located in Spanish Fort, Alabama
WAVES, PURRS, AND BARKS WELCOME!
At this time, we are offering exam room and drop off appointments.
For medication and prescription food refills, we requested that all clients call prior to arrival, as this allows us to ensure we have everything ready for you. For your convenience, we also offer an online store to help with your pet's needs. Click the Shop Now link above to being shopping.
We like to think of ourselves and our clients as a team, as we will continue to work together to provide excellent veterinary care for your pets.
*IN THE EVENT THAT YOU ARE FEELING ILL OR EXPERIENCING COVID/FLU LIKE SYMPTOMS and have an upcoming appointment, we kindly ask that you call us to reschedule.
*IF YOUR PET HAS A MEDICAL EMERGENCY AND YOU ARE FEELING ILL, we request that you please arrange for a trusted friend or healthy family member to transport your pet to our hospital.

_________________________________________________________________________________________________________
We have an Online Store!
Purchase your pets prescription medications, food, toys, and many other items directly from our online store and have them shipped to your house!
Just click the link below to be transferred to our store.
---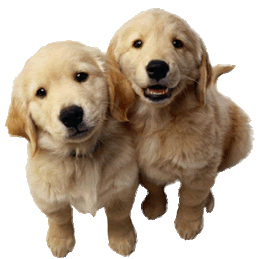 Parvin Animal Clinic is an established, full service, small animal clinic conveniently located on Highway 31 in Spanish Fort, Alabama. Our veterinary clinic is owned and ran by Dr. Steven Parvin, a graduate from Mississippi State University College of Veterinary Medicine. Dr. Parvin has been the primary veterinarian at our location since 2001 and obtained ownership in 2013. He and his staff are known for providing up to date, cost effective veterinary care for your pets with love and compassion.
Parvin Animal Clinic stays on top of the latest advances in veterinary technology, and above all, remembers that all pets need to be treated with loving care in every check-up, procedure, and/or surgery. We take emergency cases, as well as less urgent medical issues. Dr. Steven Parvin is experienced in all types of conditions and treatments. Beyond first rate pet care, we strive to make our clinic a comfortable, kid-friendly, and calm environment so you and your pet can relax while we prepare our exam rooms for your pet to meet his or her own veterinarian.
Here at Parvin Animal Clinic, we take pride in practicing excellent medicine and customer service. We are dedicated to providing the best care through every life stage and helping clients make the best decisions for a long, happy, and healthy life for their beloved pets, while also providing a professional and welcoming environment for pets and their owners.
Call us today to make an appointment or to schedule a drop off. Thank you for trusting your pet with us!
Steven Parvin, DVM
Pet Emergency After Hours?
MedVet of Mobile:
Phone Number: (251)-706-0890 *Please call prior to arrival*
Location: 2573 Government Blvd, Mobile, AL 36606
Hours:
Please call Medvet for their availability: (251) 706-0890
OR
Veterinary Emergency Referral Center:
Phone Number: (850)-477-3914 *Please call prior to arrival*
Location: 4800 N Davis Hwy, Pensacola, FL 32503
Hours: 24 Hours
*WE ARE CLOSED THE FIRST THURSDAY OF EVERY MONTH FROM 12:30 - 3:00 PM FOR TEAM DEVELOPMENT MEETINGS, THANK YOU.*