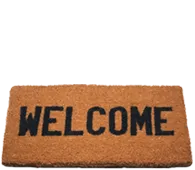 Here you'll find everything you need to know about Parvin Animal Clinic and how we can help you.
Your pet's health and well being is very important to us and we will take every step to give your pet the best possible care. Our team is committed to educating our clients on how to keep their pets healthy year round with good nutrition and exercise. In addition, we have resources available for you to learn about how to take better care of your pets. In between your veterinary visits, you can read informative articles by subscribing to our free newsletter. Click the "Articles Worth Reading" link above to find them! You can also click the "Trusted Links" tab to find our app!
We have listed below our online forms for everything related to our veterinary clinic, what to expect, and the different types of payments we accept. Please click the links below to start reviewing.

If you have questions that you would like answered, please call or email us and one of our customer service representatives will get back to you.