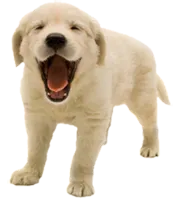 When you are looking for a veterinary care clinic you should be able to count on superior care and excellent service. Parvin Animal Clinic has assembled an expert team of veterinary professionals to bring you the best possible healthcare for your pet. We have a state of the art veterinary facility which is clean, comfortable, and efficient. Call us today (251)-621-8900 to schedule an appointment.
Puppies and kittens generally need check ups, vaccinations, and routine de-worming from the moment you take them home. Bringing any previous medical history you have of your pet will better help us know the history of your pet and understand their next need of care. To save time during your appointment, please email, fax, or bring by records prior to your scheduled appointment time. This will give us additional time to enter all of the information into their electronic medical record.
Adult pets require an annual check up. Our annual check-ups include a full physical exam, internal parasite testing, vaccinations, a heartworm disease test and recommendations to keep your pet as healthy as possible. We recommend semi-annual check ups and a senior wellness panel for our older patients. The earlier we recognize and diagnose health conditions, the more treatment options we have available.
It's best to keep a journal of your pet's health throughout his or her life, including behavioral shifts. If you have noticed any concerns with your pet, please be sure to share it with our team. Even the smallest bit of information, which may seem unimportant to you, may be important for your pet.
In some circumstances, Dr. Parvin may discuss referral to a specialist who has advanced expertise in areas such as internal medicine or surgery.